GROW Strategy Launch
Replay the insights
1. Trends, Directions and Disruptions – Keynote speech by Martin Blake, NSW Chairman of KPMG Australia

Key messages
As the world is changing at an exponential pace organisational agility and agile leadership are key
Step away ….. from instinct to new angles
Look for opportunities when your business is threatened rather than being defensive
Do more safe to fail experiments
2. GROW|STRATEGY Overview – by Shehan Wijetilaka, CEO of Grow Strategy Pty Ltd
The problems we solve
How we got here?
Platform overview
Our target market
Points of difference
3. Panel Discussion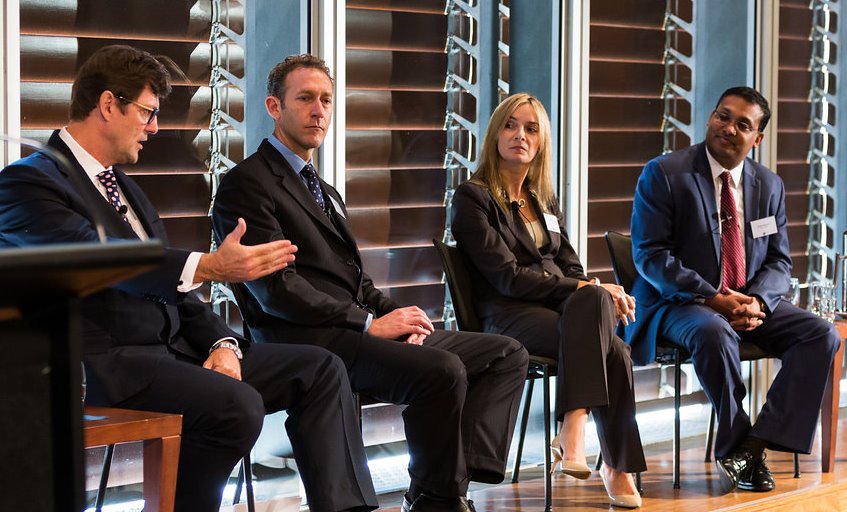 The following issues were explored during the lively discussion on How to power your business growth?
How does a growth strategy fit in with prevailing business conditions?
How to attract the correct new customers?
How do you deal with digital disruption?
What do your trusted advisers think of your growth plan?
by the following panel of experts:
Martin Blake, NSW Chairman, KPMG Australia
Keith Betty, Founder and Director of GGB Wealthcare
Jasia Fabig,  Head of Practice Development, MLC
Shehan Wijetilaka, CEO, Grow Strategy Pty Ltd
GROW|STRATEGY Resources
Please feel free to share some of the content from the launch with your network of colleagues and business associates:
More about our platform
At its core, the GROW STRATEGY platform will manage your growth plan – providing centralised expertise from planning through to execution by solving specific problems for business owners and leaders:
Fast-track your growth plan
Stay on track
Have a target to aim for
Educated guesses will be better
Prioritise your resources
Understand connections between the moving parts better
Get better at sharing the workload
Tracking results will be easier and more accountable
Take corrective action earlier to regain control over growth
Want to learn more about our company? Click here